Boris Johnson's former right-hand man, Dominic Cummings has been accused by Downing Street of "undermining the Government" by leaking damaging secrets.
The allegations follow the leaking of text messages between the Prime Minister and billionaire Sir James Dyson to journalists, in which Mr Johnson promised to 'fix' a tax issue for Sir James.
Initially the PM said there was not going to be an enquiry but less than 24 hours later he had made a U-turn and announced that the Cabinet Office would lead an internal investigation. Although it has been suggested that the results of this enquiry will not be made public.
The failure to order an immediate probe prompted speculation in Westminster that Mr Johnson already knew who was behind the security breach but preferred not to risk further publicity. Mr Cummings was one of only an extremely limited number of people that had access to Mr Johnson's text messages.
The Times, Daily Telegraph and Sun all reported comments from a No.10 insider naming Mr Cummings as the source of the leak.
In pulling no punches the source told The Times: "Dominic is engaged in systematic leaking," adding: "We are disappointed about that. We are concerned about messages from private WhatsApp groups which have a very limited circulation."
The source said the Prime Minister was "saddened" and suggested Mr Cummings was "bitter" after his exit from No.10.
Mr Cummings has not responded to the accusations.
It is not the first time the Prime Minister's texts have been made public in what has been seen as part of a series of hostile leaks since last autumn.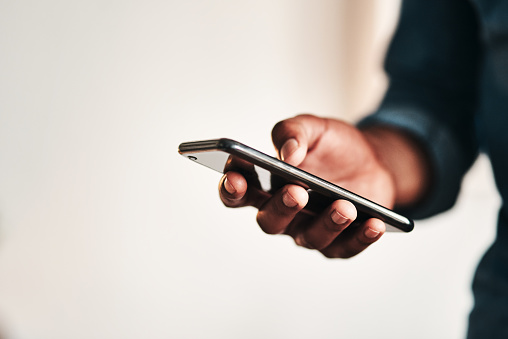 In June 2020, Mr Johnson was sent a text message by Saudi Crown Prince, Mohammad bin Salman when his bid to buy Newcastle United football club ran into difficulty. An extraordinary text exchange revealed by the Daily Mail, Bin Salman warned the Prime Minister that Anglo-Saudi relations would be damaged unless the £300million buyout was approved. His message to Mr Johnson read: "We expect the English Premier League to reconsider and correct its wrong conclusion". The Prime Minister later backed calls for the Premier League to reveal why the takeover had not been successful.
Mr Cummings is no stranger to controversy and Mr Johnson has found himself having to defend his aide's behaviour on several previous occasions. It had been suggested that Mr Cummings was the real power in Downing Street.
Mr Johnson chose to take a significant amount of political flack on Mr Cummings' behalf leading to Mr Cummings becoming known as the man the Prime Minister dare not sack.
In August 2019, Mr Cummings dismissed Sonia Khan, one of the Treasury's special advisers, without the permission or knowledge of Chancellor of the Exchequer, Sajid Javid. The dismissal occurred during preparations for suspending parliament which would limit the time in which MPs could debate a no-deal Brexit.
Mr Javid "voiced anger" to the PM over the dismissal of Ms Khan and Mr Cummings faced the prospect of a probe by a governmental ethics watchdog.
In February 2020, on the day of a cabinet reshuffle Mr Johnson is said to have to have told Mr Javid that he could keep his position as chancellor on condition that he dismiss all his advisers at the Treasury, who would be replaced by ones selected by Mr Cummings. Mr Javid resigned and was replaced by Rushi Sunak, who was considered to be a Johnson loyalist.  Mr Sunak's text messages are now also under scrutiny after revelations about his conversations with former PM, David Cameron.
Mr Cummings was at the centre of another political storm last May when it came to light that he broke coronavirus restrictions to travel 400 miles from London to County Durham. He undertook the journey, with his wife Mary Wakefield and their children, to be near family while the couple were experiencing symptoms of coronavirus.
During his stay in the North East he drove from his parents' home to the market town of Barnard Castle. Forced to explain his actions Mr Cummings made a statement which was broadcast live from the Rose Garden at No 10. He said: "I believe in all the circumstances I behaved reasonably and legally". Questions remain as to how reasonable and legal his actions were with the country in lockdown.
In November 2020, Mr Cummings' luck ran out as he was 'asked' to leave Downing Street.  The exact reasons remain unclear, but it is believed his departure was due, in part, to an increasing power struggle within the Conservative Party. The Prime Minister is claimed to have ordered the senior adviser to leave after being made aware of messages that had been sent about the PM's fiancée.
It was claimed that Mr Cumming's referred to Ms Symonds as "Princess Nuts Nuts" behind her back during a power struggle between Ms Symonds and aides loyal to Mr Cummings. Whatever it was, it saw Mr Cummings leave Downing Street for one last time.
Following the latest speculations about leaked text messages, a Downing Street spokesperson refused to comment on reports that Mr Johnson had been advised to change his mobile phone number because of the apparent ease with which he can be contacted by business figures and others from outside government.
At a time when the prime minister is already fending off serious questions about cronyism in his government, it looks like he now has to deal with an enemy from within who may have answers to some of those questions.
Mr Cummings may have left Downing Street but if the allegations are true it looks as though he is unleashing his retaliation on his former boss, begging the question; what else is to come?